Orgasnic is located in a small town near Barcelona and recycles tons of sea shells that accumulate in the coastal region. The shells are mainly made of lime, which is one of the most important and commonly used materials in the world. At the same time, the amount of waste from shells is so gigantic that large-scale recycling projects like this one are definitely worthwhile. By using a sustainable source of material, it was important to studio peipei to also make the production as sustainable as possible.
Renewable sources of raw materials are only half the solution.
Equally important is where they come from and how they are processed.
In order to create versatile solutions, other sources of waste were investigated. For this purpose, the environment of
Orgasnic
was precisely scanned and a wide variety of materials were examined in a complex experimental phase. Only local waste that accumulates in large quantities and with a certain regularity can be considered here. These were, for example, recyclable materials from urban construction sites, sawdust from various industries or food leftovers from the gastronomy.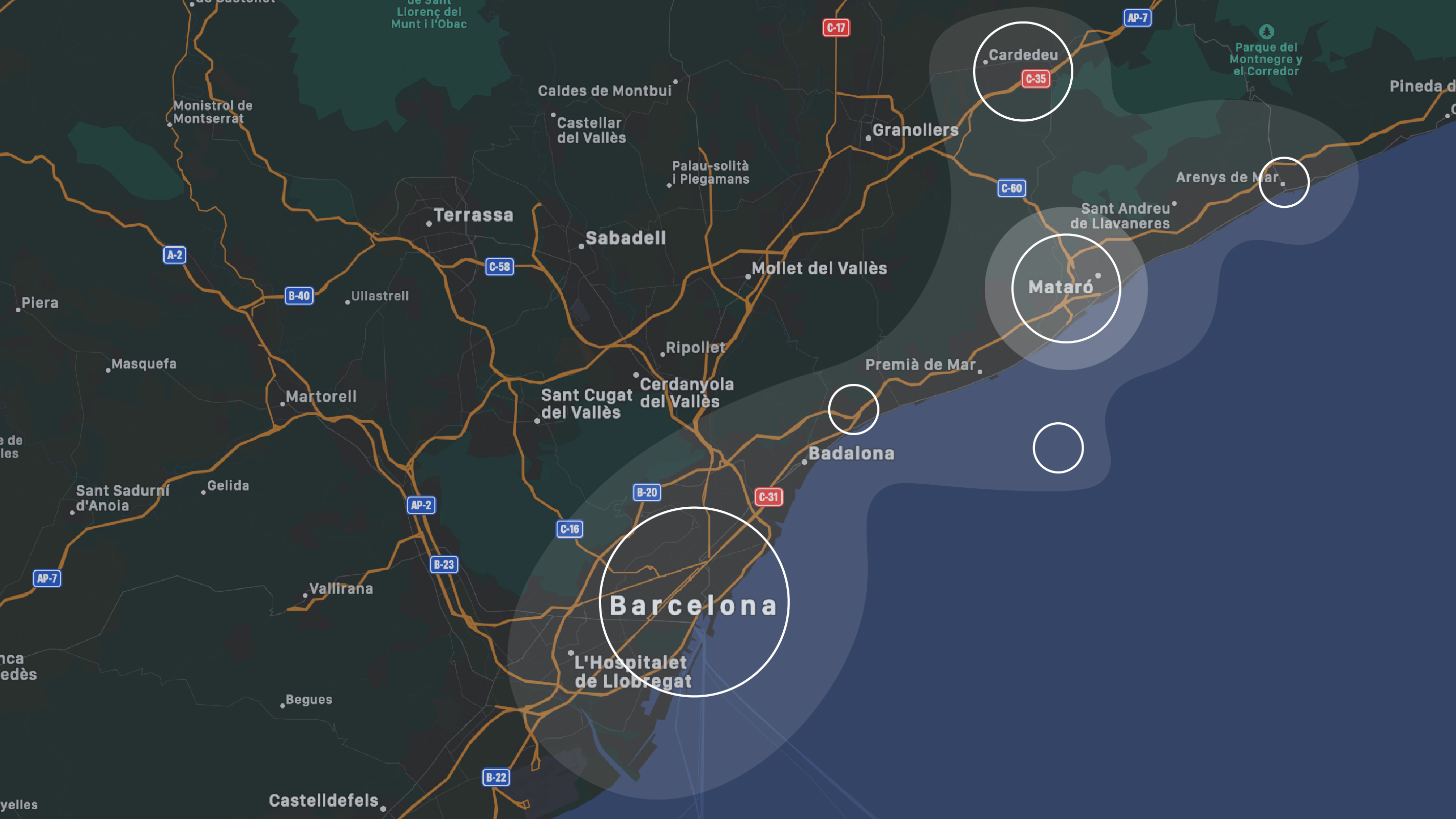 The result is divided into three areas. A cement-like, almost emission-free material, a binder or glue for wood and others, and a food-safe glaze for ceramic objects. All solutions have been designed to use as little energy as possible, be easy to manufacture and all the water needed can come from the sea.


---
Material 01 ︎︎︎ Anhydrate Bricks
A first idea was a cement made of seashells. However, a series of tests made it clear that such a cement would have the same high energy consumption as conventional versions, even if the sea shell resource were significantly more sustainable. From this dead end, an extremely detailed basic research on the subject of lime and its diverse areas of application developed. The solution was then found in another industrial side stream.
The sawdust from a nearby stone processing company has not been used for three generations. Among these stones is a local one with a certain sulphur-lime ratio. At temperatures as low as 200-300 degrees, an anhydrate is formed which, with the help of seawater, becomes a strong binder. The addition of bricks, which occur in large quantities on construction sites, results in an extremely stable structure.
The material consists of 100% waste and seawater, including the binder. And such low temperatures do not create a significant footprint.
The best results were found to be waterproof for some days, almost unbreakable and stable in the long term. It looks similar to an ordinary mortar or cement and different properties can be achieved by adding other waste. In the long term, the chemical process is now being further investigated in order to transfer it to sea shells. Because this resource is available in even larger quantities and wants to be used.
sawdust from the stone processing company
Different additives (further waste) can be used to play with colours, haptics and surfaces.
Certain mixing ratios are waterproof

---
Material 02 ︎︎︎ Glue and Binder
This binder can be used for very different areas depending on the proportion. It consists of more than 90% cheese leftovers and sea shells, which, through a specific preparation, result in a waterproof and strong wood glue. The casein contained in the cheese forms a particularly strong bond with shell limestone. Different mixing ratios then result in a multitude of possibilities, from glue to bioplastic-like materials. By adding other scraps, such as carpenter's sawdust or plant fiber, the material can be endlessly expanded and specialized.
In the first tests, two pieces of wood were glued flat on top of each other and loaded with a weight of 5kg. Even after many hours, the adhesive does not give way. What is special, however, is that even a water bath cannot damage the adhesive connection. It is one of the few natural glues that is waterproof.
---
Material 03 ︎︎︎ Sea shell glaze
The third material is a glaze based on sea shells. Various variants were tested, which result in different levels of energy consumption and make sense for different applications. A main difference is in the preparation of the shells and can be adjusted depending on the application. And as in all recipes, seawater can be used instead of drinking water.
The results are opaque white to milky transparent, and a variance between rough and smooth is also possible. Other glaze colors are based on metal oxides, which are replaced here with natural and recycled resources.